Dive brief:
Marketers are showing limited optimism about the year ahead, with three in 10 of those surveyed by Advertiser Perceptions expecting bigger budgets than in 2022, per findings shared with Marketing Dive.
Among those interviewed by the researcher in December, 37% believe the macro climate will improve in the first quarter. Client-side respondents had a sunnier outlook than those from agencies, with just 10% from the latter category optimistic about Q1.
More than half (55%) of marketers reported inflation is having some sort of impact on their business, while 45% said the same of both rising interest rates and supply chain challenges. In a tough environment, 38% will put a bigger focus on building loyalty with existing customers over acquiring new ones.
Dive insight:
The gloomiest economic forecasts for early 2023 have yet to come to pass. Inflation has continued to ease, while the jobs market remains resilient, with unemployment at its lowest level in over five decades despite a massive round of tech layoffs. If these trends continue, marketers may enter a period of greater stability that could reward them with more resources. Nearly one-third are already hoping for higher budgets than in 2022, per Advertiser Perceptions. The researcher interviewed over 300 marketers and agency executives with direct involvement in media strategy decisions for its report.
That said, a larger chunk of respondents foresee their position from 2022 carrying over into the new year, with 54% expecting their budgets will stay the same. Inflation and rising interest rates stand as a commonly cited challenges, while supply chain distribution is also top of mind.
One in three marketers saw their budgets cut last year, though the pullbacks ended up being moderate in many cases, according to Advertiser Perceptions. One in four advertisers claimed they gained market share in their category in 2022, and most that lost share were the ones who experienced budget cuts.
How a hybrid approach to events can maximize your leads
While live events have come back, virtual events offer the potential to maximize your ability to land and then nurture leads from a wider audience.
Read now
Will metaverse marketing survive the current tech rout?
Brands remain active despite a lot of doomsaying, though experts agree they must prioritize compliance as platforms like Roblox tighten their policies.
Read now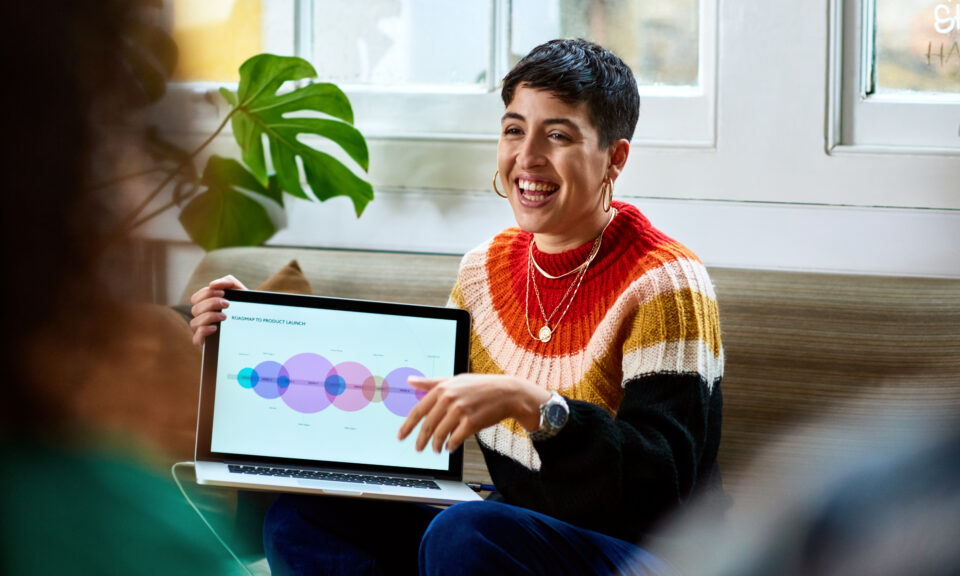 5 essential demand generation statistics for 2023
From SEO to strategic days to take action, this list will give you the edge to grow your brand.
Read now
There is also a divide between client-side marketers and agency executives, with 21% of the former group optimistic about Q1 compared to 10% of the latter. CMOs have a habit of expressing a rosier outlook than is potentially warranted by macroeconomic conditions. Meanwhile, agencies closed out 2022 on a relative high, with several of the large ad-holding groups recently reporting revenue growth during the fourth quarter that bested expectations.
Marketers still need to be savvy about their media investment decisions in a downturn and with the possibility of additional volatility down the road. Fifty-nine percent of respondents to Advertiser Perceptions said they were moving dollars to higher-performing channels versus 65% who said the same in October. Over one-third (38%) are shifting from a focus on customer acquisition to fostering loyalty and lifetime value among their existing customer base.
Planned reallocations of dollars toward social media and connected TV were both down from October, a potential warning sign for embattled platforms like Snap and Meta and also fledging ad-supported streaming bets from the likes of Netflix and Disney. Still, Advertiser Perceptions emphasized that traditional media channels, including linear TV, print and out-of-home, remain the most vulnerable to shocks to the economy.
This article was written by Peter Adams for Marketing Dive, an Informa company.
Informa Tech delivers high-performing digital marketing services across your customer journey. Learn how we can help you build your brand, earn trust, and drive demand.