Maximizing your consumer experience in 2023 is essential to maintaining a successful business. 
Competent marketers aim to popularize the company's business and help create consumer awareness. Marketers have a pivotal relationship with customers. They are the key players in defining customer experience. When customers have a good experience with your business, they will likely turn into long-term clients and even recommend your company to others. 
How a hybrid approach to events can maximize your leads
While live events have come back, virtual events offer the potential to maximize your ability to land and then nurture leads from a wider audience.
Read now
Will metaverse marketing survive the current tech rout?
Brands remain active despite a lot of doomsaying, though experts agree they must prioritize compliance as platforms like Roblox tighten their policies.
Read now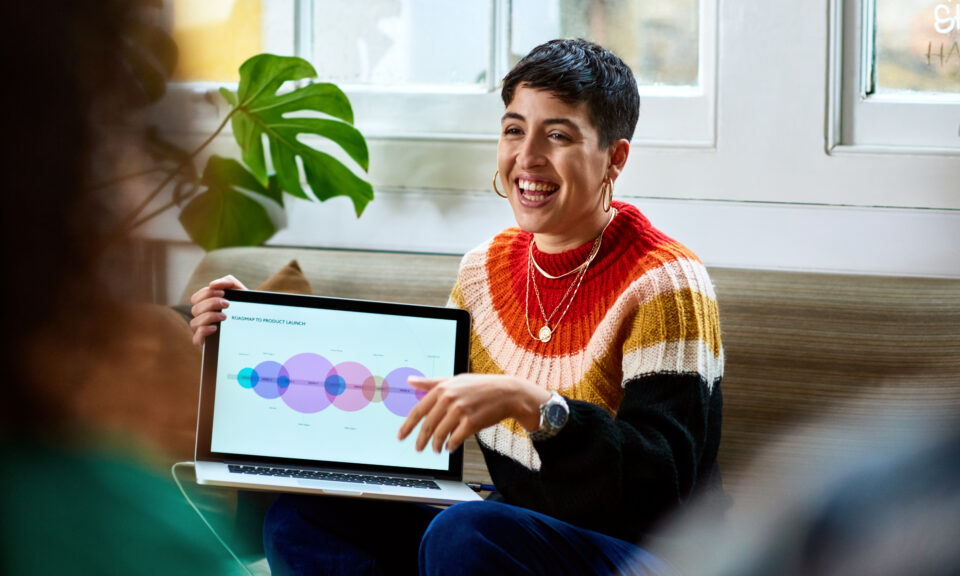 5 essential demand generation statistics for 2023
From SEO to strategic days to take action, this list will give you the edge to grow your brand.
Read now
Of course, customer experience has two sides, and the opposite of good customer experience can be devastating. Combating bad word-of-mouth is why it is crucial for business owners and entrepreneurs to always consider ways to enhance customer experience. With that in mind, here are five ways a business can elevate the customer experience in 2023. 
1. Know what needs improvement 
You can only improve customer experience if you know where you currently stand. Evaluate your current performance and identify areas that require improvement — knowing the weak links in your customer handling chain will tell you precisely what to address. 
Thankfully, there are several ways you can evaluate the customer experience. For example, you can develop a customer journey map. Start working with your team to identify weak points in that journey. 
Another recommended method is asking your customers for an honest review of their experiences working with your company. Through such questions and interactions, you will identify areas that need revival. Having clarity and reliable intel will help elevate the customer experience for your business. 
2. Prioritize your brand image and creative marketing materials
We all know how important first impressions are when attracting new customers and clients. Of course, your brand's image, authority, authenticity, and credibility in your given market niche and industry are all of crucial importance. 
While you can create a variety of marketing materials to promote your brand, it's important each element captures your brand's essence. Improving and unifying your brand's creative marketing materials will go a long way in establishing your brand's image while simultaneously enhancing the customer experience. 
These key touchpoints are equally valid for B2B businesses and B2C businesses. An example of this is Brand Regulator; they have an automated, centralized system, which makes it easier for trade marketing teams to supply their retail locations with branded marketing materials. 
For retail locations, it can be hard to get marketing materials that align with brand guidelines distributed quickly. However, it's worth it. Strengthening brand image can improve the modern brick-and-mortar buying experience, which decreases the chance of a customer being tempted toward an online purchase instead. 
3. Make the onboarding experience simple
Were you aware that if you improve your customer retention by a mere 5%, you will increase overall profits by 25%? A report by Bain & Company mentioned this, underlining the importance of customer retention. 
Before you can retain a customer, you will transact with them for the first time in the onboarding process. Managing this process is key to determining customer experience and retention. It represents the defining moment between burning cash or getting regular business. 
To get the best out of the onboarding process, guide customer experience by implementing behavioral testing tools. These tools help convey the right message at the right time. Get the customer to identify your brand image and voice other than your products or services. This move will go a long way in boosting customer experience and increasing customer retention. 
You also must avoid friction during the onboarding process at all costs. Friction can be anything that makes customers doubt your business and reconsider their decision. For example, you could be taking too long, constructing poor replies to messages, or setting prices too high. It's worth noting that friction can affect customers in the onboarding process and your ability to retain those customers. 
4. Leverage call center analytics 
In today's business world, data is vital in determining the flow of business operations, including customer experience. Therefore, you can use call center analytics to enhance customer experience. Implement and take advantage of this analysis to provide the best possible experience for your customers. 
With well-monitored call center operations, you will identify what customers need and areas you can improve as a business. This method is highly impactful because you will get suggestions leading to close-to-perfect solutions. Create a list of all possible solutions. Narrow your list down to actionable ones. 
5. Emulate the best-performing companies 
Another great way for marketers to improve customer experience is by looking at what the best are doing and emulating them. Identify businesses with a reputation for giving the best customer experience and draw inspiration from them. Then, know what works for your business and try to implement it. 
The customer experience is pivotal for any business. So seeing what others are doing, regardless of industry, can help you improve your customers' experiences and how they view your brand. 
Marketers must find ways to maintain positive customer relations by improving customer experience. The five simple tips listed above will help you enhance customer experience and improve sales overall.
This article was written by John Hall from Inc. and was legally licensed through the Industry Dive Content Marketplace. Please direct all licensing questions to [email protected].
Informa Tech delivers high-performing digital marketing services across your customer journey. Learn how we can help you build your brand, earn trust, and drive demand.